Watch Munya Chawawa join Julie Adenuga for debut episode of 'Work In Progress'
---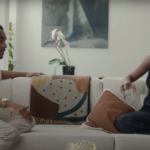 Published date: November 20 2023

Work In Progress kicks off its debut episode with host Julie Adenuga engaging in a candid conversation with the inaugural guest, comedian Munya Chawawa.
The interview delves into various facets of his life and career, providing insightful glimpses into his upbringing in Norfolk, childhood experiences, reflections on lockdown and the dynamic of considering home between the UK and Zimbabwe. His openness brings depth to the conversation, making the debut episode a captivating exploration of personal and professional aspects of his journey.
Watch Munya Chawawa and Julie Adenuga chop it up in episode one of Work In Progress above now on GRM Daily.