Rackz LC Turns Things Up In 'The Cold Room' With Tweeko
---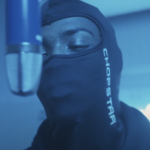 Published date: November 25 2021

Rackz LC continues to prove why he's an up and comer to have on your radar right now, showcasing a spin-off to UK rap that has come many times before, yet not as tasteful as Rackz's approach himself. 
Tweeko's latest instalment of The Cold Room presents Rackz gracing us with some soothing sounds that are wrapped up in a plethora of road raps, painting a picture perfect image of the trials and tribulations the rising star has fought against: "The streets turned me cold/where I'm from the streets won't ever show you love". 
This two-sided offering showcases Rackz gliding throughout a number of guitar-infused numbers that create a spacey atmosphere, even flipping Marshmello and Anne-Marie "FRIENDS" on the B-side where Rackz bring his own rendition to the star-studded hook from 2018. 
Make sure to take in Rackz's latest addition to The Cold Room above!